Used Callaway Chrome Soft X LS 360 Triple Track Golf Balls - 1 Dozen
Regular price
$40.99
Sale price
$32.99
Unit price
per
Sale 20% OFF!
Sold out
The Golf Ball Nut Difference

SATISFACTION GUARANTEE! Our Strict 5 Step Quality Control ensures Customer Satisfaction Our Used Golf Balls are Backed by a 30 Day no Questions asked Guarantee These Used Golf Balls are Manufactured in the Worlds #1 Processing Facility for Recycled and Refinished used golf balls.

PRACTICAL! While helping the environment stay clean and making golf affordable. From the fairways to the water hazards buying bulk recycled golf balls helps cut the cost of your game and help improve your numbers. While giving the golfer a world where they can get a great deal on bulk buying recycled golf balls. For golfers looking to golf their best game.

PEACE OF MIND! Hitting the green without a care about losing a golf ball will become custom to a golfer. Recycled Golf balls are top deals today that will triple your value. Cheap and affordable and the best deal around. Bulk mix golf balls are cheap enough that if you lost one you wouldn't lose focus on your swing, you can enjoy your game of golf.

 

Golf Ball Nut is the premier seller of quality used golf balls at affordable prices, from Used Titleist Pro V1 to Used Callaway Chrome Soft & more! Save up to 70% off retail prices on golf balls buying recycled golf balls or refinished golf balls from Golf Ball Nut. Free Shipping on order $89 & up. Military Discount.

*Photography is for preview purposes only, individual product appearance may vary.
Used Callaway Chrome Soft X golf balls offer golfers a cost-effective way to experience the premium performance of Callaway's renowned Chrome Soft X line. These balls have been previously played, but are carefully inspected and graded to ensure they meet quality standards. With a focus on delivering exceptional distance, control, and feel, these used golf balls provide an affordable option for golfers who want to enjoy the benefits of high-end performance without the price tag of brand-new balls.
Key Features:
Soft Feel: The Callaway Chrome Soft X balls are known for their exceptionally soft feel off the clubface, providing golfers with a comfortable and responsive sensation during every shot.

Distance and Control: Designed for optimal distance and control, these used golf balls maintain the impressive performance characteristics of the Chrome Soft X line, offering a balance between long drives and precise shot-making.

Durable Cover: Despite being used, these golf balls boast a durable cover that helps maintain their integrity round after round, ensuring consistent performance and longevity.

Advanced Core Technology: With an advanced core that enhances ball speed and promotes low spin for longer distances, these used Chrome Soft X golf balls deliver a winning combination of power and accuracy on the course.
How are Used Golf Balls Graded?

How are Used Golf Balls Graded?

Mint Recycled Golf Balls:

Appear almost

 

brand new.
Very little to no wear present.
Slight player markings (dots, small lines, etc.) may be present.
Logos may be present.

Mint Refinished Golf Balls:

Appear brand new (with small Refinished by Links Choice stamp).
Refurbished via stripping, painting, stamping, & clear-coating used golf balls.
Best value for fraction of the price brand new, while still performing similarly.

Near Mint Recycled Golf Balls:

Appear like a ball that has been played for a hole or two.
Will show signs of slight wear. These can include, but are not limited to: slight cosmetic defects, small cover scratch, slight discoloration. Blemishes will not

 

affect play-ability of the ball.
May contain larger player markings than Mint.
May contain logos.

AAA Recycled Golf Balls:

Will show signs of wear. These will appear visibly used.
No cut balls are present, but balls with small scuffs, scratches, discoloration, visible cosmetic defects, etc. are present.
Will contain large player markings.
May contain logos.
Shipping

Orders placed before 2pm EST Mon-Fri ship same day via FedEx or USPS. Free Shipping on all orders over $69 before tax, after all discounts applied.
Share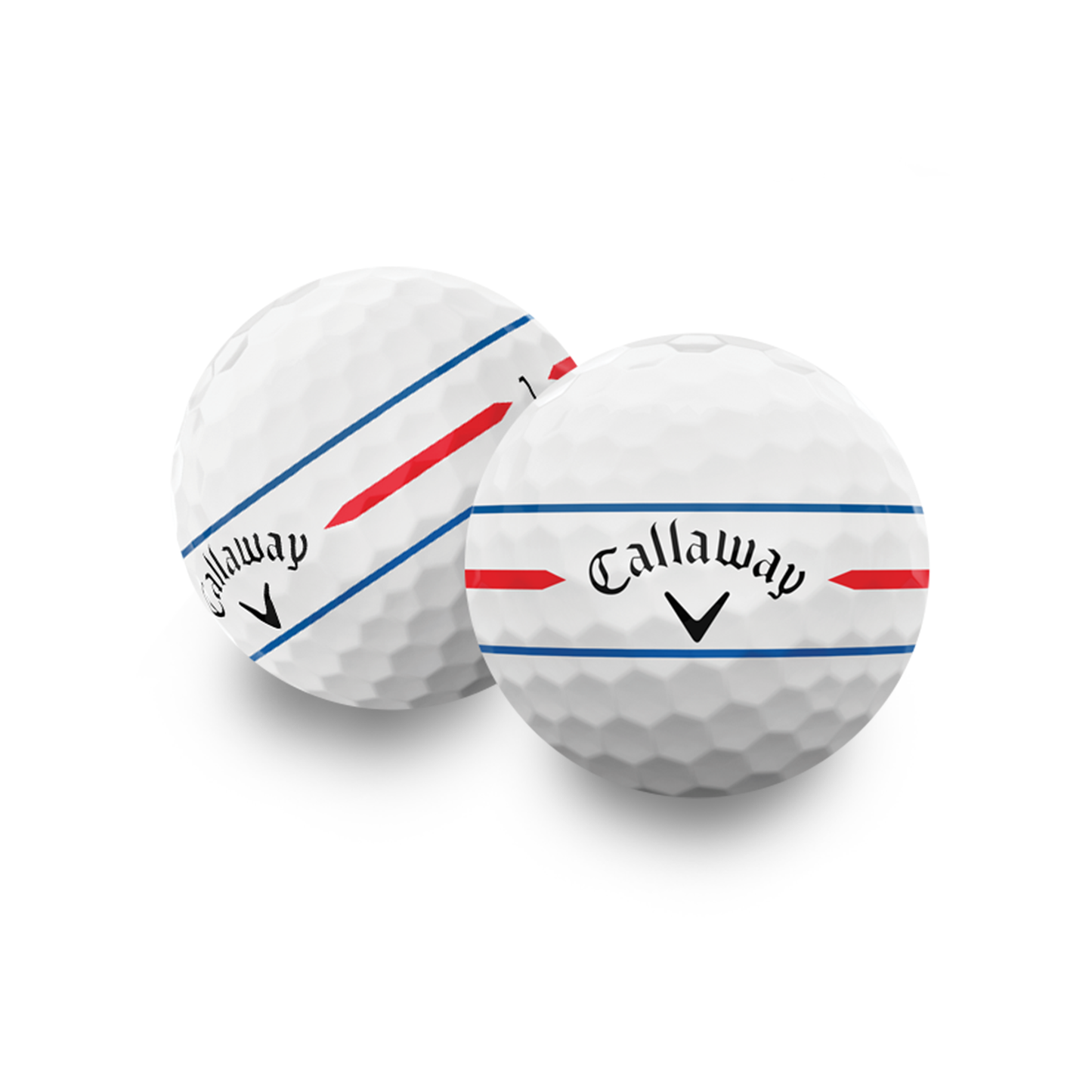 Golf Ball Nut's Promise
Golf Ball Nut specializes in collecting, restoring, and selling used golf balls. If you are looking for cheap golf balls in the top brands, we are here for you. Save up to 70% on premium models, including Titleist, Callaway, TaylorMade, Bridgestone, and more. Our weekly golf ball sales have helped thousands of golfers save money on their favorite brand of balls. Our used golf balls come in both recycled and refinished golf balls. While we cannot find all of the lost golf balls out there, we certainly can do our part. Our team will continue to find innovative ways to locate as many balls as possible. Our technicians will continue to lead the way in restoring these used golf balls to a mint finish offering peak flight performance.